"Through connections we build momentum to unleash potential"
By nurturing authentic relationships, we will generate an expansive network of diverse partners, and through these partnerships, we will connect people and organizations to the resources they need to maximize their impact and unleash potential. Our broad network of collaborators will identify, leverage talent and opportunities, while providing access to relevant resources and information for meaningful impact. We will facilitate connections that will enable organizations to build their capacity and help individuals to harness and unleash their potential.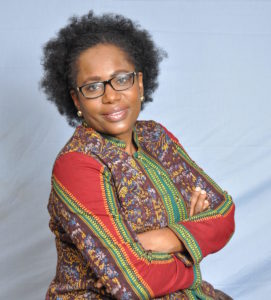 Abigail Burgesson is an international development practitioner, feminist and women's rights activists with 21 years of experience in the Non-profit sector in Ghana and internationally. She is a member of the Senior Management Team at African Women's Development Fund (AWDF) and serves as Special Programs Manager responsible for fundraising, partnership and outreach. Prior to joining AWDF, Abigail worked extensively in Democratic Governance and Human Rights. Abigail's expertise cuts across a range of issues including women's rights and leadership, women's economic security, health and reproductive rights, education, social change and philanthropy. She uses this vast and diverse background as a resource person, trainer, facilitator, moderator, mentor and motivational speaker. In recognition of her contributions to women's rights, Abigail received an award for Feminist Leadership in Africa from Akina Mama Wa Africa (AMWA) Leadership Institute in 2008.
In line with her passion for women's rights, she volunteers her experience in support of women's right, currently serving on the Council of Advisors for Wellesley Centers for Women at Wellesley College in Boston, USA. Additionally, she is a board member with Women's Funding Network (WFN), and previously served on the board of Prospera— an International Network of Women's Funds in Mexico. In May 2015, Abigail was nominated by the State Department and the United States Agency for International Development (USAID) to represent Civil Society Organizations in Ghana at the 15th African Growth and Opportunities Act (AGOA) Africa Trade and Economic Forum. Abigail graduated from the University of Ghana with a BA in English, and obtained an MA in International Relations from Boston University's European Program in the UK. She has also received training in relevant courses, including a program in International Negotiations from the Centre for Applied Studies in International Negotiations in Geneva, Switzerland.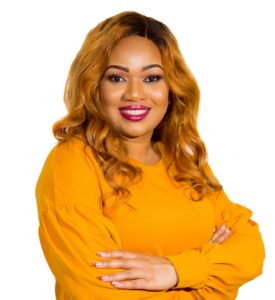 Adaku Ezeudo is on a mission to engage, educate and empower individuals, companies and organisations to recognise the value of diversity & Inclusion. She is passionate about creating platforms which celebrate ethnic and cultural diversity, explore differences and embrace multiple ways of thinking and working together. Founder of PhoenixRize, she is a Diversity & Inclusion Consultant, trainer, life & Executive coach, Mentor and Speaker. She specialises in designing high impact programs and learning experiences that bring results. She believes that dreamers change the world and it is possible to live your dream, this inspired her to co-author an internationally recognised bestselling book – http://missioncriticalmessengers.com, where she contributed a chapter titled – 'How to Live Your Dream Year' in collaboration with 11 world-class authors.
Adaku has worked across functions in multinationals and public sector organisations before starting a transformation boutique consultancy. She also founded i-Smile International, a charity set up to enhance the economic and cultural participation of women from migrant and refugee backgrounds.. She has received multiple awards and recognition for her work on integration, social inclusion, women empowerment, community leadership. For more information, visit: http://phoenixrize.ie | http://adakuezeudo.com | http://i-smile.org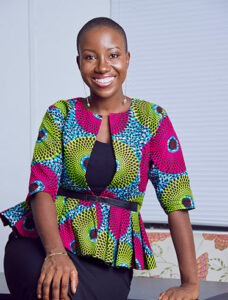 Ama Duncan is Founder of The Fabulous Woman Network (The FWN) where she conducts activities to economically empower women. Through The FWN, she has created Fub Hub | Ashanti – a shared office and event space for women in business, organised entrepreneurial development events for over 1500 women and shared life-changing stories of 200 fabulous women reaching over 10,000,000 people on social media. Ama has over 14 years' experience in Human Resources Development and is Founder of Corporate Training Solutions (CTS) through which she has trained over 2000 professionals.
Projects she has facilitated include the EU-Ghana Circular Economy Conference and British Council Jobs For Youth Project. Ama is also team leader for the curriculum review of the NBU (No Business As Usual) Hub Youth Entrepreneurship and Employability Program. She mentors women and youth, speaks on radio, television and in conferences including Science Forum South Africa and National Treasure Conference, Dubai. Ama is the author of Yarns of inspiration I and Networking Made Easy, an Access Bank W Ambassador and a 2017 Mandela Washington Fellow. With a Masters in Business Administration from Paris Graduate School of Management, and a Bachelor of Arts Degree from University of Ghana, Ama is committed to working towards an Africa in which women are economically empowered to create wealth and impact people.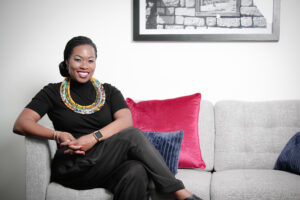 A certified coach, speaker, and consultant, Obenewa Amponsah is dedicated to supporting individuals and teams as they build the lives, organizations, and communities of their dreams. In addition to her work as a coach and speaker, Obenewa is an experienced leader. She most recently served as the Executive Director of the Harvard University Center for African Studies' Africa Office in Johannesburg, South Africa.
Prior to joining Harvard, Obenewa was the CEO of the Steve Biko Foundation, a developmental organization inspired by the legacy of the late anti-apartheid activist Bantu Stephen Biko. Beyond the non-profit sector, Obenewa has experience in governance and development, attained during her time as a Senior Consultant with GoodWorks International; as well as her tenure as the Administrator of the African Presidential Archives & Research Center.
Of Ghanaian descent, Obenewa was born and raised in the Baltimore-Washington DC area. She holds an undergraduate degree from Boston University, with a major in international relations and a minor in history. Obenewa also holds a master's degree in International Relations from the University of the Witwatersrand, where she is currently pursuing her doctorate in African Literature. Obenewa's research focuses on the intellectual history of African women on the continent and in the diaspora.
In addition to her professional and academic roles, Obenewa is an Atlantic Fellow for Racial Equity, a member of Coaches and Mentors South Africa, a MasterCard Foundation Baobab Mentor, and serves on the Advisory Board of the African Women's Development Fund, USA.
On the personal front, Obenewa is a frequent traveller, collects African textiles, and has rarely met a book she didn't like.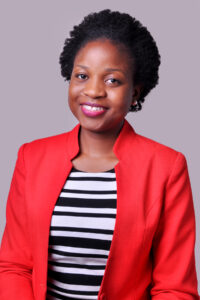 Faith is a passion driven proactive woman leader. A science teacher by profession with over five years experience working in education and community development work. She possesses a BSc.with education (Maths & Physics) degree from Makerere University, where she continues to serve as a
member of Science Consult Program aimed at simplifying science-related subjects at all levels. In 2015, she successfully completed a leadership course with Young African Leadership Initiative (YALI) EA from Jomo Kenyatta University, graduated under the Civic Leadership Track. MILEAD 2014 fellow
named among Africa's Most Outstanding emerging women leaders, she completed a yearlong leadership training hosted at the institute of African studies, University of Ghana, Legon- Accra, and this exposed her to crosscutting edge leadership skills, knowledge and innovations in Education. Additionally, she has certified training in teaching and research from African Laser Centre (ALC) hosted at EGERTON UNIVERSITY, Nakuru, Kenya. Setting goals for success, Influencing Others and Effective Communication from African Management Initiative (AMI). Formerly, with Rtenn Petroleum as a Skills Development Officer (Building Knowledge and Competence on oil and gas in the East African Region) and Action for Rural Women Empowerment (ARUWE), she led a project team that enhanced awareness of sexual reproductive health rights and services through educational activities among 700 women and 1600 youth in Kyankwanzi district. Later monitoring and evaluation manager for Advocacy for Better Health project ABH/ USAID/PATH in Mpigi District, Uganda. With additional training in monitoring, evaluation, learning and knowledge management, data analysis using Ms excel, SPSS and MATLAB.
Currently, Faith is the Founder-SCEED International (Changing MINDSETS, Transforming LIVES), a social enterprise focused on transformational leadership, Life skills, mentorship and career development equipping learners to succeed as global citizens. Her vision is to equip youth and professionals with effective 21st Century leadership skills that enable them make use of their full potential and thrive as accountable, responsible and constructive members of their communities taking action towards a sustainable future.
Since inception in 2016, SCEED international has worked with over 187 schools, trained and mentored over 60,857 youth, 1535 student leaders and conducted professional development for teachers and corporates. Supported local and international organizations including Stanbic Bank National Schools Championships, World Vision-DREAMS/SAGE Project, Educate, Girl Up, Brac Uganda, MILEAD, MCM and Leap Conference among others. SCEED International is the official partner Design for change Uganda Chapter, the largest global design movement empowering children to drive change in their own communities.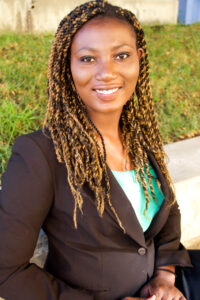 Priscilla Naa Ankrah is an immigrant from Ghana, grappling with the weight of citizenship in a nation reckoning with its tenuous racial past and present. She is a graduate of Loyola Law School and UC Berkeley, where she majored in French and Peace and Conflict Studies. Her focus is on public interest law and race. After graduating from college, Maame hired her as a fellow for Women's Earth Alliance, and has been a mentor and support throughout her life. Since then, she has gone on to work for the US Equal Employment and Opportunity Commission and Disability Rights California. She has also worked in Uganda's Victims and Witnesses Registrar for the trial of Thomas Kwoyelo, and interviewed African migrants held in detention in Trinidad for advocacy to end the criminalization of migration in parts of the Caribbean. Priscilla is committed to serving the most vulnerable amongst us.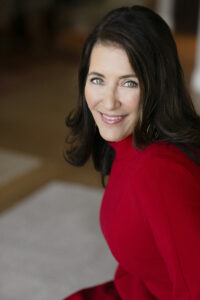 Tanya Monsef an executive coach and business consultant. She designs leadership training, leads workshops, provides one-on-one coaching, and facilitates conversations for clients around the world. As an internationally recognized leader, she speaks boldly about the power of leading from authenticity as a way to create harmony in the world. Additionally, Tanya serves in various leadership capacities, including as Former Board Chair for Global Women's Leadership Network (GWLN), Co-Founder of SF Turkish Women's International Network Chapter, Board of Fellows at Santa Clara University, Advisory Board for My Own Business Institute and Readability Matters. Furthermore, she is a leader in the Conscientious Capitalism Leadership program and Plan C Advisors.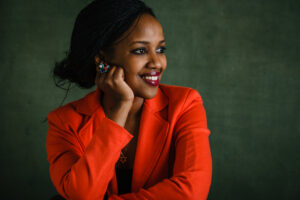 Tabitha Mpamira is a therapist, activist, motivational speaker, and consultant on sexual and gender-based violence with a long working history in the mental healthcare industry. In 2015, Tabitha founded EDJA to provide free medical, legal, and mental health services to survivors of sexual assault in East Africa. EDJA, now a program under Nyaka in southwestern Uganda , has sparked rapid change in rural Uganda by supporting hundreds of survivors and bringing perpetrators to justice.
Tabitha's work in this area has been widely recognized and vividly depicted in the documentary Victors: Singing to the Lions, which has been screened globally, including at the United Nations Association of New York. She was recognized by Global Citizen in 2018 when she won the People's Choice Waislitz Award. Tabitha has been invited to speak across the globe; recent examples include her speech at the Vatican about the urgency of working to end sexual violence and her widely viewed TEDx Talk on the transforming or transferring of trauma. Tabitha is currently pursuing a doctorate in clinical psychology with a specialization in sexual trauma after over 10years of practice.